Bus Sapiens® - The Intelligent Transportation System (ITS)
Main functions
Real-time Passengers Information
Connections

Bus priority at traffic signals

Management and monitoring of operations' status
Drivers' updating about service adherence to schedule
Communication and secutity management
Integration of board-subsystems (Electronic Ticketing, Passenger Counting, Multiplex,…)
Storage of collected data and statistic
Vehicle's diagnostics
Real-time Passengers Information (RTPI)
For public transport users this is doubtlessly the most tangible and evident aspect of an operational aid system. TEQ gave a particular attention to this issue, with a very special care in respect of information accuracy and promptness.
Service information
The on-board computer of each vehicle, thanks to an odometer and to GPS, independently calculates its own variations from the scheduled timetable and informs the central base accordingly. Here, a "reckoning" module (called "predictor") carries out the data processing for each bus stop and sends these data to the passengers information devices. Timetables, connections, destinations and other useful information are always updated and available on intelligent bus stop signs, on WEB or on mobile phone.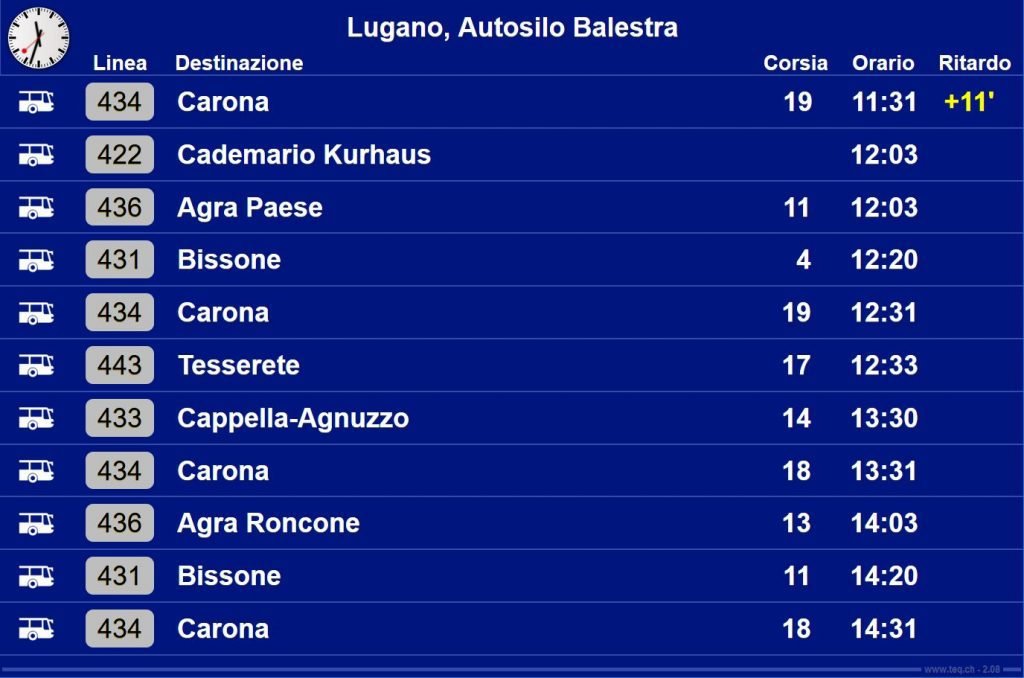 At bus stops information are available to passengers thanks to intelligent signs…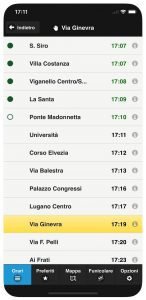 …anywhere through smartphone. Bus stop search, timetable and line maps: everything directly on your smartphone.
On-board Information
The on-board computer is also able to interface with the passengers information subsystems on the vehicles (busses, trains, trams etc.) and manage them. Passengers immediately receive information about which is the next stop (even in detour cases), which time it is and about the news sent by the operations centre regarding the service. TEQ developped the interfaces for all the devices that use international standards, and also for the Italian market ones. The main on-board devices are of two types: visual, such as LED panels and LCD screens, or vocal.

Management and monitoring of operation status
TEQ has gained a long experience, keeping a very close contact with the operators of several local public transport companies, and Bus Sapiens®operations centre software is the result of a constant development, which satisfies all the demands in this field.
The concept of a "crowded" operations centre is actually made totally obsolete by our solution, thanks to which one single operator can monitor 100 up to 200 vehicles. The user interface permits both a graphical and a textual representation of the operation, providing the operator with a helpful means which highlights critical situations and makes it easier to take proper decisions.
This function can be carried out both on "attended mode" and on "unattended mode":
"Attended" mode (with operators in service):
Operation monitoring
Service regularity management
Temporary detours inserting
Communication management
Take charge of alarms (service alarms and vehicles' mechanical anomalies)
"Unattended" mode (with no staff):
Operation automatic supervision
Alarms notification (unassigned vehicle duties, calls diverting and messaging) through SMS or e-mail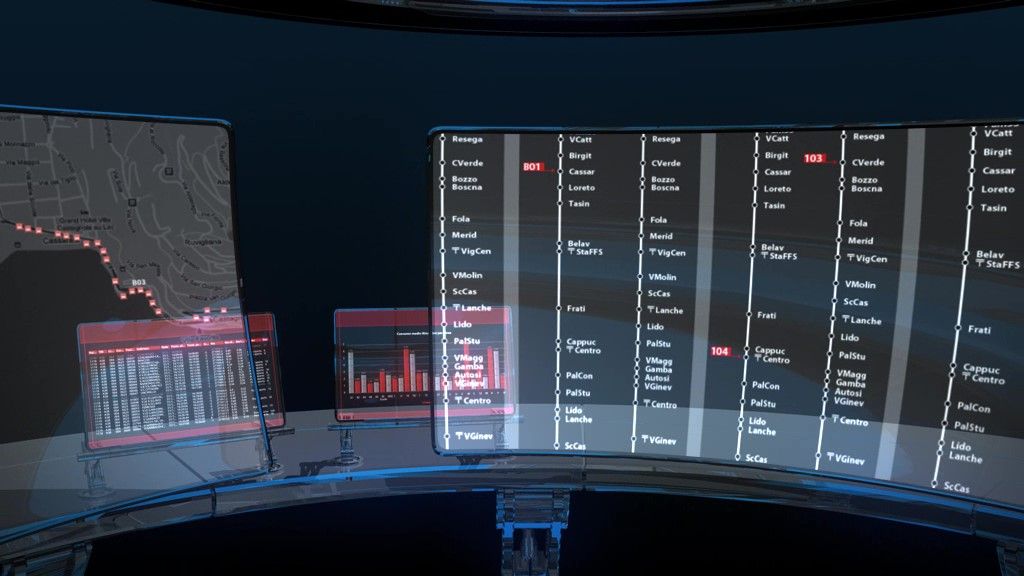 Information to drivers about service regularity
Bus Sapiens® provides the drivers with all the data which are necessary for the accomplishment of their duty shift and eliminates the old time card paper-based. Drivers have access to any operational information directly on their on-board computer display, or, in case of busses fitted with ADICOMmultiplex system, directly on their dashboard display. The integrated solution avoids the adding of external devices such as displays and keyboards, without any change in the dashboard design.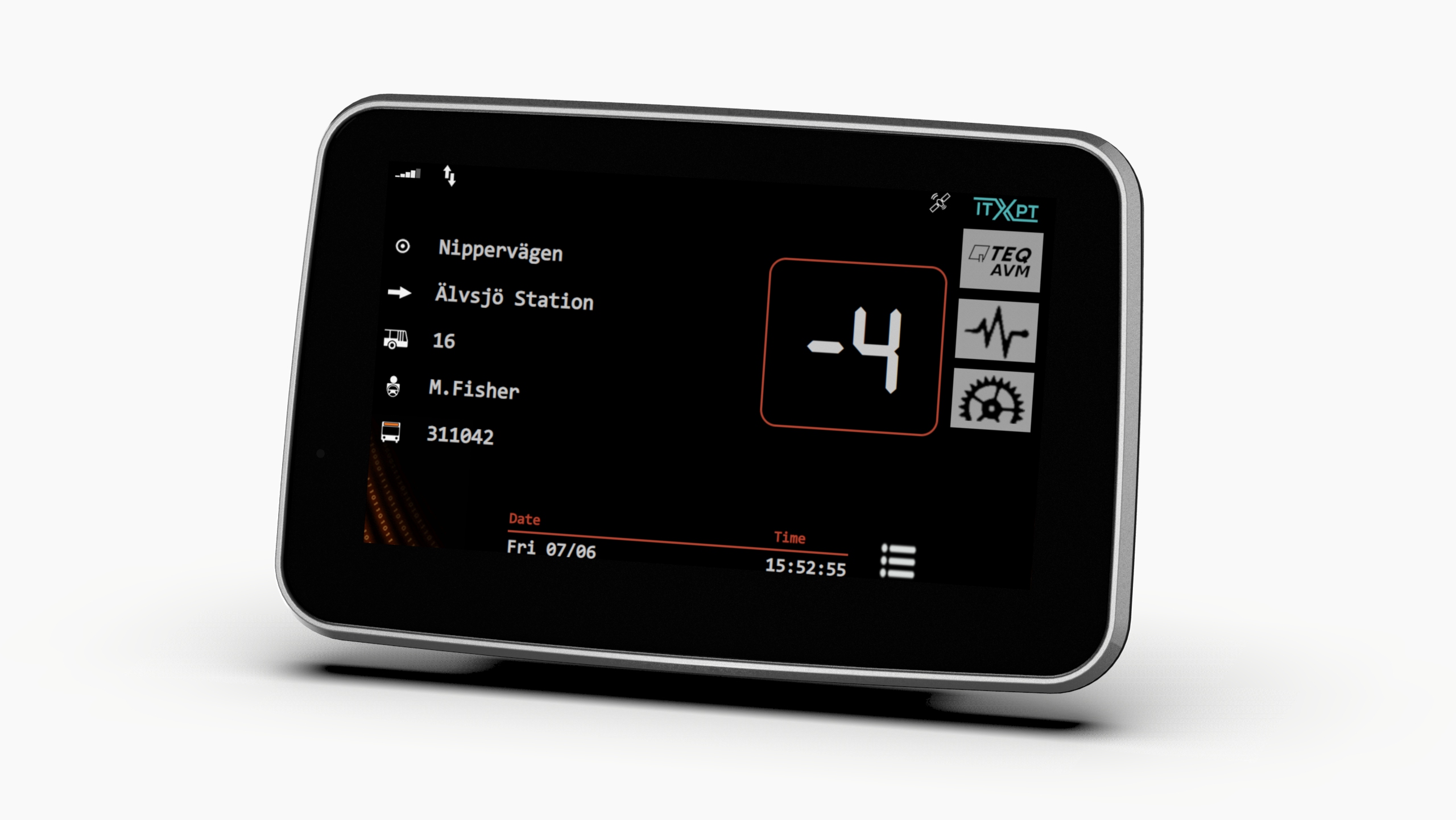 The details normally displayed are the following:
Variations from scheduled plan
Indication of next stop
Vehicle duty
Description sent to the external road indicators
Line destination
At terminals: waiting time before departure
Communication and security management
All telephone and radio communications are managed by the central base which allows the operators to deal with the various calls depending on their actual importance.
In-coming calls are administered by priority level
Calls towards vehicles are made directly through the central base PC
In case of "unattended" central base, calls are diverted
precoded and free text messaging
addressees selection: single vehicle, driver, line, vehicle duty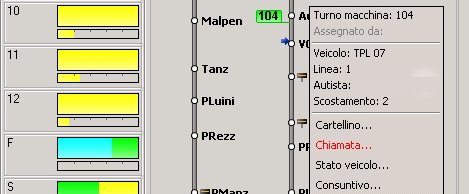 Board subsystems integration
Bus Sapiens® is the on-board brain: besides monitoring and supervision, it administers the interfacing with all subsystems and guarantees their integration.
The most common interfaced subsystems are the following:
External road indicators
Automatically managed: no driver's intervention is any longer required. The information reported on the signs are automatically updated on the base of the rules set by the planner
Thanks to the on-board DataBase, functioning is guaranteed even in cases of non-communication with the operation centre
Detours automatic identification: the system constantly monitors the operation progress in order to recognize any unplanned detours and to avoid showing incorrect informations
Passenger counting systems
Counting of boardings and alightings (passengers getting on and off the vehicle) at each stop point
Data storage in the central DataBase
Functioning diagnostics
Analysis and statistics of collected data
Ticketing systems
Ability to count clipped tickets per journey / stop point
Ability to count issued tickets per journey / stop point
Ability to read collected amounts
Ability to send operation details (line, journey, zone) for rate calculation purposes
Cash percentage control to manage maintenance intervention (emptying)
File transmission: black list, white list, parameters, rate data, rate ranges
Automatic firmware upgrade to latest version
Functioning diagnostics
Videosurveillance systems
Ability to monitor functioning
Ability to check memory support presence
Ability to check memory support capacity
Alarms administration
Data Storage and Statistics
Bus Sapiens® offers several possibilities to analyse the collected data:
Log book
With this instrument, all events occurring on board can be recorded, regardless of which kind of operation is being carried out and with total freedom about the configuration of the parameters to be acquired. Every event is recorded and DataBase stored. It enables to record all vehicle's movements, all parameters collected by the subsystems and all the information about the vehicle's proper functioning.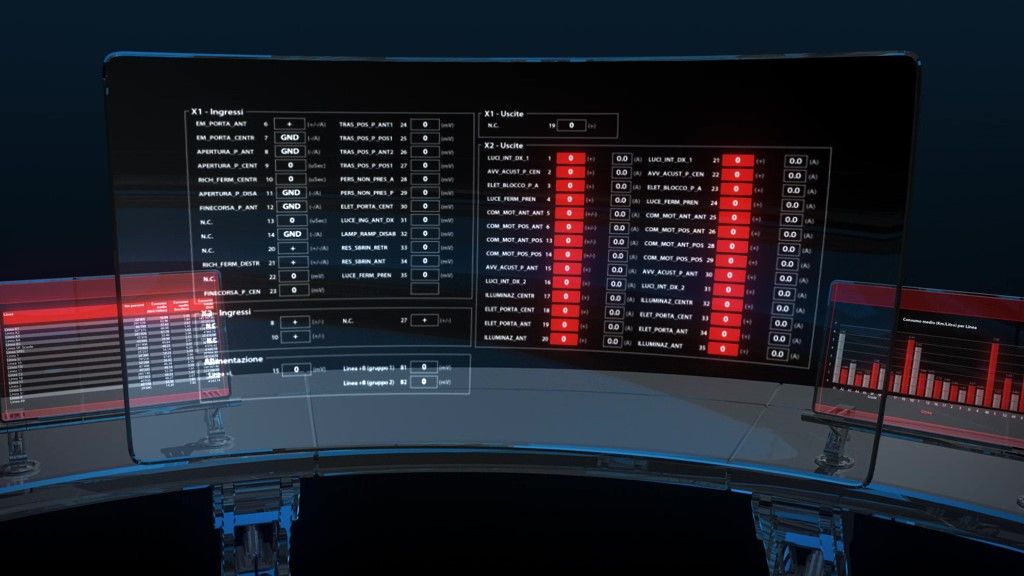 Operation report
Its aim is the certification of the service which has been carried out and the recording of all variation, both in time and km terms
TeqStat
TeqStat is a powerful application that enables to work out statistical and analytical information from the data collected both by Bus Sapiens® and also by third parties' software packages. Its main abilities are: travelling times analysis, search for the routes which cause delays and statistics on fuel consumption (to do this, it interpolates operation data with the ones supplied by fuel dispensing systems)..
Vehicle diagnostics
Every fleet manager is well aware of the costs linked with the vehicles' maintenance and above all of those caused by breakdowns occurring while vehicles are in service. Bus Sapiens® offers various solutions:
Event administration
it notifies in real-time the operation centre about any anomalies on board
via SMS, e-mail and PC it automatically forwards the information to the maintenace staff
it includes on-line manuals related to the notified event
it records and notifies the event to the garage
TeqDebug
It is a remote OBD software which, using GSM technology, enables remote access directly on-line to all the information which can normally be accessed by diagnostic devices in a garage.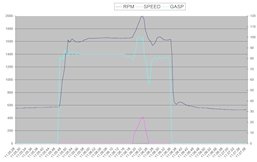 Datalogger
It allows a chronological recording of vehicle's data at a regular sampling frequency. All data acquired by sensors, lights status, gas pedal position, temperatures, pressures, speed, etc. are saved and stored in a circular memory, by which it is then possible, at a later time, to reconstruct in which state a vehicle was when an accident or a technical breakdown occurred.
Eventlogger
It records the situation on the vehicle before and after the occurring of an anomalous event. The system allows to define the parameters called "Vehicle's functioning state indexes" and a set of anomalies. When one of the contemplated anomalies occurs, the "indexes" values related to the 10 previous and following minutes are added in the datalogger, with a 5 seconds frequency.